A portable construction office is the ideal solution when your company needs office space that can be easily moved to a new location once it's no longer needed. They are appropriate for virtually any public or private industry or use and are suitable for many purposes, including:
Field sales offices
Hiring and training offices
Construction jobsite offices
Field labs
Portable crew cabins
Security guard booths
Truck scale houses
Equipment shelters
First aid stations
Portable restrooms
Portable canteens and kitchens
Portable modular buildings can meet the needs of virtually any public or private industry or use – commercial, industrial, institutional, healthcare, hospitality, assembly, government, and so on.
They can be simple or elaborate, climate-controlled and/or handicapped accessible. They can have single or multiple rooms and are available with and without restrooms. If you need the structure to blend in with the surrounding environment, portable offices can be designed with exterior finishes such as wood, brick, stucco and siding, and even custom architectural features.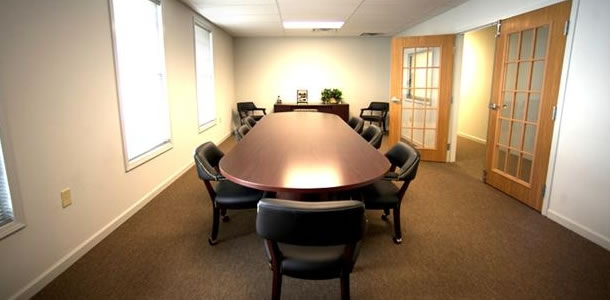 Portable Building Advantages
One of the best features of portable buildings is speed. They provide a fast solution at a fraction of the cost of traditional construction. They are built off-site in a quality-controlled manufacturing facility and installed at your location 40% faster than constructing stick-built buildings.
Another huge benefit is the low cost. While cost is affected by building site limitations and the intended use of the structure, base prices typically start at $150 to $200 per square foot, plus the cost of planning, delivery, assembly and utility connection. Modular builders such as Modular Genius, which provides services across the nation, deliver high-quality modular projects to fit a wide variety of budgets.
Once completed to your specifications, the modular building is delivered in sections, traveling over the road from the production plant to the site in 1-2 days of travel. They are positioned onto a foundation with a crane or truck, and sections are seamed together. Telecommunications and utilities are connected, furniture, OSHA stairs, landscaping and signage are installed, and your team is ready to work in minutes.
Portable construction office cabins are eco-friendly, durable, high-quality, low maintenance, and are built to the same state, local or regional building codes as site-built structures. They are LEED-certified, fire-resistant and mold-resistant. Energy-conscious customers can opt for enhancements that include triple-glazed windows, energy-efficient utilities, eco-friendly insulation, and no-VOC or low-VOC interior wall and floor treatments.
Innovation
You may be pleasantly surprised at the innovative ways that modular construction can solve a wide range of residential, commercial and industrial needs, both temporary and permanent. The integration of 3D and 4D design software, modern state-of-the-art manufacturing technologies, and mechanized quality control make it possible.
One such example of an innovative relocatable office building is the Christina Lake Office in Alberta, Canada, which earned a first place Award of Distinction in 2014 from the Modular Building Institute. The high-end relocatable office building is three stories tall and features a unique flat deck overhang roofing system which incorporates a storm water collection system.
If you don't have enough in your budget to build what you want in the conventional way, don't overlook a portable construction office. It can be designed in a wide variety of dimensions, square footage of under 1,000 square feet to more than 20,000 square feet, is ready to roll to a new location at any time, and is priced for substantial savings.