Modular buildings are fabricated in a factory in sections and then transported to the construction site on flat-bed trucks, placed on a foundation and assembled into a whole building. There are modular portable offices for sale that will solve your growing space needs.
Portable modular offices are useful for a wide variety of applications, such as real estate offices, law offices, church and school administrative offices, customer service offices, bank branches, medical/dental offices, rehab centers and more.
Nearly any custom design can be achieved – from single-story buildings to contemporary multi-story modular building office complexes. Permanent and mobile buildings can be adapted to complement surrounding structures, with exterior finishes such as brick, stucco, siding and other architectural surfaces. Once assembled, a prefab office building is virtually indistinguishable from a stick-built office building.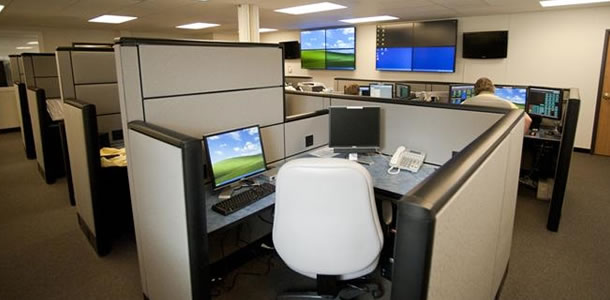 Here are five winning modular projects that caught our eye:
The Barrie School in Silver Spring, MD – Modular Genius won the first place Award of Distinction from the Modular Building Institute in 2014 for this beautiful LEED-qualified project which features tall ceilings, movable walls and plenty of windows. It was also the judges' highest scoring entry. The buildings were constructed on a highly accelerated time schedule. Built from many reclaimed materials, 20% of the building materials contain recycled post consumer products, 2.5% of the project cost utilized rapidly renewable materials and 50% of the project cost used FSC Certified Wood. It maximized the use of the existing building footprint, minimized ground disturbance, and was completed in 121 days.
Atlantic Power Office in Squamish, B.C. – Another first place Award of Distinction in 2014 in the Permanent Office Under 10,000 SF category went to the innovative Atlantic Power Office. It was designed as an addition to an existing power plant at a hydroelectric power-generating station. Architectural features reflect the surrounding mountain region and natural surroundings. Special challenges at the construction site included access from a logging road, overhead power lines and a critical lift requiring custom engineering. The building was designed and constructed to fit onto a site-built steel support structure and meet stringent seismic requirements.
Tsuu T'ina Child and Family Services Office in Calgary, Alberta, Canada – This unusual project won an honorable mention from the Modular Building Institute for a modular facility of 11 offices, boardroom, sky lit corridor, kitchen and service rooms that highlight the traditional cultural elements of the First Nation who commissioned this project. The low slope of the roof made construction more complex. About three months of construction time was saved by utilizing modular construction, allowing the customer to meet the needs of its community sooner.
Frelinghuysen Middle School in Morris Township, NJ – In the Relocatable Office category, Modular Genius won first place for two modular buildings at Frelinghuysen Middle School that are joined together by a structural steel decking system. The complex consists of eight offices, two conference rooms, reception and waiting areas, work rooms, storage rooms, and restrooms. Electric, water, sewer, gas and foundations were constructed while the building was manufactured offsite. The construction site was a small parcel of grass at the corner of the ball fields which was transformed in less than 60 business days.
Christina Lake Office in Christina Lake, Alberta, Canada – This three-story high-end office complex provides executive style offices and architecturally enhanced features with the cost effectiveness and advantages of modular construction. The construction site for the Christina Lake Office was in a remote location with limited access to material suppliers and sub trades within a four hour drive. The modular method of construction provided the owner with great results in less than half the time, and with significant savings.
If your budget won't permit you to build a new structure, whether stick-built or modular, don't overlook the portable offices for sale nationwide. They come in a wide variety of dimensions and innovative designs, and are priced for substantial savings.