Efficiency and economy are the objective of all construction projects; but, unlike traditional bricks-and-mortar construction, modular temporary office buildings can, in fact, accomplish this goal.
If your budget and occupancy timeframe won't permit you to build a conventional stick-built structure, don't overlook modular offices. Nearly any conceivable design can be achieved – from single-story to multi-story complexes – ranging in size from under 1,000 sq. ft. to more than 20,000 sq. ft., with pre-installed electrical, HVAC, plumbing and fire suppression systems.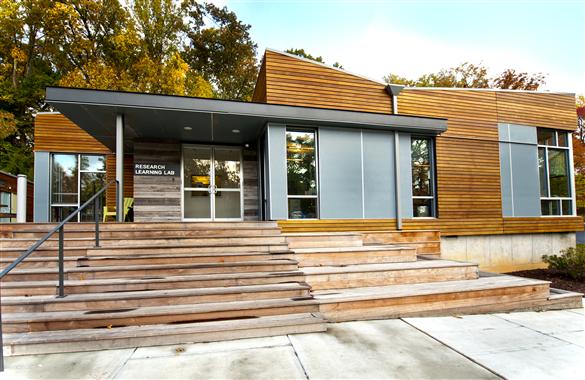 To demonstrate the innovative capabilities in modular office construction, let's take a look at several recent winners of Awards of Distinction from the Modular Building Institute, the industry's premier awards program:
Relocatable modular office buildings from Modular Genius were awarded First Place in 2014. The combined areas, built for the Frelinghuysen Middle School in New Jersey, totaled 4,256 sq. ft., with eight offices, two conference rooms, reception and waiting areas, work rooms, storage rooms, and restrooms.
For enhanced energy efficiency, the buildings were constructed with different insulation materials in the floors, exterior walls, interior walls and roof, an energy efficient rooftop package HVAC system, and high-performance double insulated low E-clear windows with Argon gas. The project was completed in 68 days.
The 27,000 sq. ft. Kamloops Business Office modular office building in British Columbia was installed on First Nations land, so the project's long-term environmental impact received special attention.
Power smart appliances, bottle-free water filtration, low flow toilets, water based paints and water based adhesives were all used to promote environmental stewardship. Low E windows were installed to promote energy savings. The project houses 104 employee work stations and was completed in 194 days.
Advantages of Modular Construction
Temporary office buildings can be designed and delivered in about half the time it takes to build a conventional building.  They are also far more resource-efficient, and offer:
Open designs with better use of natural light
Cost savings that average 20%
Better control of indoor air quality
Efficient automatic sensors for lights and heating systems
Energy costs reduced by as much as 10% to 40%
No-VOC/ low-VOC wall and floor coverings with fewer toxins
Better fire and mold resistance
Points earned toward LEED certification
Can be relocated, repurposed and/or recycled when no longer needed
Useful life of over 50 years with minimal maintenance
Modular buildings are fabricated in a factory at the same time that grading and foundations are being prepared at the construction site. Plumbing and electrical wiring are pre-installed, and quality control inspections are completed before the modules leave the factory. Modules are delivered to the construction site on specialized flatbed trucks and are 80-90% complete when they arrive.
Prefab buildings can be adapted to complement surrounding architecture, with exterior finishes such as brick, stucco, siding and other architectural surfaces. Once assembled, your temporary office building will be virtually indistinguishable from a conventionally built office building.
Modular buildings are ideally suited for these and many other types of offices:
Business and sales offices
Medical/dental/veterinary offices
In-plant offices
Mobile office space
Jobsite project management offices
Guard and security offices
Modular office swing space
Modular office buildings are a cost-effective alternative whether your need for more space is temporary or permanent, and will provide you and your employees with maximum comfort without sacrificing design and quality.