If you need more office space for the short or long term, there are portable office buildings for sale that will fit your project and budget. They can be built in nearly any design, from simple one-story buildings to contemporary multi-story office complexes, and can help you reduce your costs by as much as 20 to 30%. 
Today's state-of-the-art manufacturing technologies, better quality controls, and 3D and 4D design capabilities have enabled modular construction to meet the needs of a wide range of residential, commercial and industrial uses. If you don't have the budget to build a permanent structure but want great quality, consider portable office buildings.
National companies such as Modular Genius, an award-winning modular builder in Joppa, Maryland, have teams of experienced designers, engineers, project managers and field superintendents that allow them to serve as general contractor for all aspects of the construction process. They will consult on your design and make recommendations for building your office building efficiently and economically.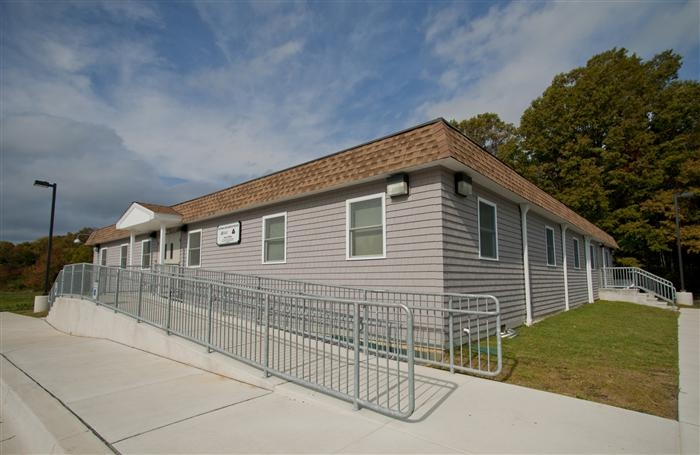 Modular Construction Environmental Benefits
Approximately 170,000 commercial buildings are constructed every year in the U.S., and nearly 44,000 commercial buildings are demolished.  According to the EPA, these commercial buildings account for 18% of total energy use, 3% of total water consumption, 35% of total electricity consumption, and 18% of CO2 emissions. By 2025, they are expected to be the greatest emitters of greenhouse gases on the planet.
In addition to LEED certification credits, the permitting process for modular buildings can be significantly shorter than for stick-built buildings. Some communities offer free planning assistance for green buildings, in addition to free signage, fee reductions, tax credits, grants or low-interest loans, and marketing incentives. And building modular can reduce your energy costs by as much as 40%.
Modular Construction Cost Benefits
If you consider factory-assembled components like pre-hung cabinets, windows and doors, builders have used modular techniques for decades to cut costs and speed up construction. Building, pre-wiring and rough plumbing 80% of a modular structure in a factory environment cuts down on the need for multiple subcontractors on the jobsite.  There is also no weather damage of materials (wasted cost).
Not only are the costs of modular buildings about 20% less in comparison to stick-built buildings, but time is money, and modular buildings can be delivered 40% to 50% faster. This means that your new office space will be available and ready to start earning profits sooner.
Award-Winning Modular Office Designs
As you weigh your options, take a look at the recent Awards of Distinction from the Modular Building Institute for excellence in relocatable office design.
In spite of a difficult-to-access location in remote mountainous terrain, the 1820 sq ft complex was designed to be energy saving and maintain the alpine-style look of other buildings in the region. The 11 steel frame modules are strong, long-lasting and absolutely secure, and the roofing was designed for a quick drop and connection on site. The project was completed in just 39 days.
Why not take advantage of portable office buildings for sale and reap the cost and environmental rewards? Contact a modular builder for solutions that will meet your deadlines and budget constraints.