When you need office space fast, don't overlook the wide variety of used modular office buildings that can be deployed quickly without sacrificing aesthetics or durability. Most modular builders, such as Modular Genius, have pre-owned modular offices in stock in excellent condition and priced for significant savings.
Used models are usually available in a wide variety of dimensions, square footage of less than 1,000 square feet to more than 20,000 square feet, a variety of siding options, roofing materials, and wall and floor finishes.  They can be painted or sided on the exterior, and the interior floor plans can be reconfigured to meet your specific requirements. It's often possible to move the doors and windows and add ADA-compliant ramps and steps, all at a fraction of the cost of new construction.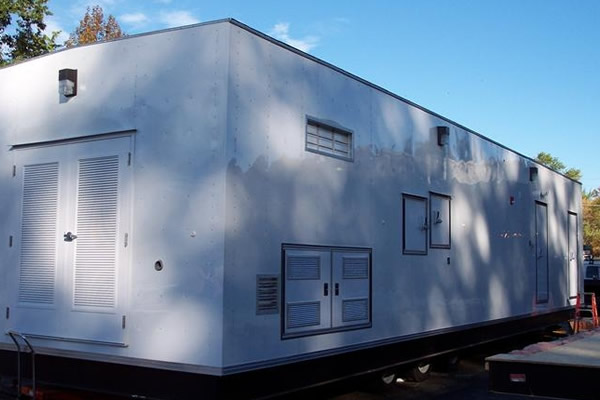 Benefits of Used Modular Buildings:
Available in many sizes
Temporary, relocatable, & portable
Questions to Ask:
Some companies offer their used modular buildings "as-is," while others certify that their stock of used buildings has been thoroughly inspected and include a warranty on any repairs they made. Here are some other suggestions to make your purchase of used modular structures worry-free.
Local building permits
Be sure that your pre-owned modular office meets any required local building codes. Call the building department of your municipality to find out if a conditional use permit will be required for the structure before delivery day.
Condition
Carefully check the condition of the structures to see if they need to be repainted, repaired or renovated. If the modular buildings were properly maintained, they should continue to serve you for many years.
Warranty
Does the seller offer any kind of warranty? Before you buy, it's important to know if the modules have been inspected for weather tightness, structural integrity, mechanical HVAC operation, and electrical and plumbing compliance.
Cost
You may be able to realize savings up to 10% to 40% off of labor and materials because the underlying structures are being recycled and reused. If your business has a flexible budget, weigh the prices of used modules against those of new modular buildings. Although you may have to wait longer and pay more, you will be able to get exactly what you want with a better warranty.
Delivery/Setup
Will the seller deliver the modular structures to your site and set them up for you (and is this included in the price), or will you be expected to move and set up everything yourself? Is there already a foundation on the construction site for the structures, or does this need to be done before your used modules can be delivered? Many modular manufacturers can take care of site preparation for you.
If you are thinking that all modular buildings look like boring construction-site trailers, we recommend taking a look at the Modular Building Institute's 2014 Awards of Distinction to see the creativity and innovation in the world of modular buildings today.
Used modular office buildings can get your business up and running quickly and help you generate revenue far sooner than if you wait for new construction. Modular offices are a fast, eco-friendly solution when you need extra space for a jobsite / construction office, real estate office, law office, school administration office, medical office, dental clinic, veterinarian clinic, security office, or any other permanent or temporary office you can imagine.