What is the first thing that enters your mind when you look for modular office buildings for sale? Drafty trailers that roll around on axles and wheels, or boxy, flimsy and uninviting temporary workspaces?
Think again; technology and construction techniques have progressed to the point that you may not be able to distinguish modular from stick-built.
Modular office buildings use the same high-quality materials, meet the same building codes and are subject to the same stringent inspections as traditionally built structures, but over 80% of it is completed off-site and delivered in sections to the prepared site for assembly.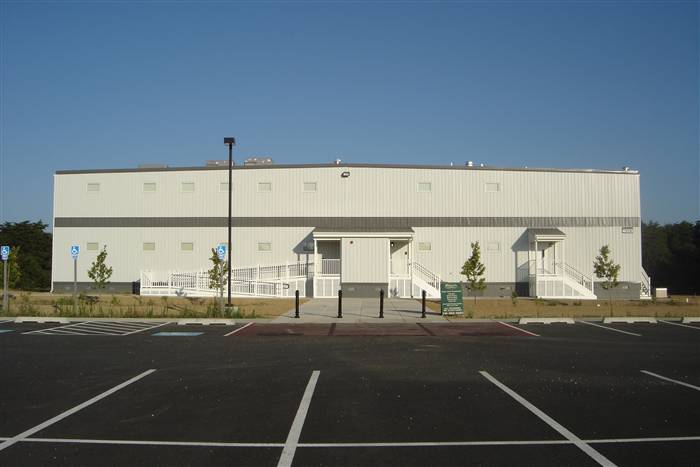 Countless Design Options
Today, businesses can build modular offices that are both functional and attractive, and blend seamlessly into their surroundings. Choose from a wide range of exterior and interior designs and floor plans. Integrate impressive entrances, customized rooflines, canopies, porticos and unique door and window treatments. Go single or multi-story and finish the exterior in brick, stucco, siding and other architectural surfaces.
The design options are virtually unlimited, and the finished structure is difficult to differentiate from a conventionally built building.
Flexibility
Modules can stand alone as individual buildings or can be combined to create larger structures. While you may have seen one-story modular buildings, consider multi-story structures larger than 100,000 SF, complete with elevators. Expand office space by adding modules as they are needed.
And portable office buildings can be easily moved to another location when necessary, or disassembled and reconfigured or renovated for a different purpose. Cypress Ridge Winery is an excellent example of a successful modular renovation and expansion.
Faster Turnaround Time
The primary difference between a modular building and a conventional stick-built one is the way it's constructed. The prefabricated modules are built in a factory at the same time that construction site preparations (foundation and grading) are underway.
Plumbing and electrical wiring are pre-installed, and quality control inspections are completed before the modules are delivered to the site at about 80% to 90% completions, ready for assembly like building blocks. Factory manufacturing is unaffected by weather and construction site delays.
Customers can generally occupy a modular building about 50% sooner than a conventional building, which translates to significant savings.
Lower Costs
Builders have been using modular techniques for decades to speed up construction and reduce costs (think pre-hung cabinets, windows and doors). Building, pre-wiring and rough plumbing 80% of a modular structure in a factory eliminates the need for multiple subcontractors on the jobsite. Modular Genius in Maryland, for example, provides complete turn-key services and serves as general contractor for all aspects of the modular construction process from initial drawings to delivery and completion.
Environmentally Friendly

New modular units are often built with recycled steel, making them strong, fire-resistant and mold-resistant, and they are LEED-certified. Factory manufacturing results in less waste and eliminates dust, debris and noise on the construction site. Environmentally friendly enhancements include energy-efficient utilities, eco-friendly insulation, no-VOC or low-VOC (volatile organic compounds) interior wall and floor treatments, as well as automatic sensors for lights and heating systems.
Whether you need a sales office for a single agent or a sophisticated multi-story office building for a complete customer service call center, you will find modular office buildings for sale across the country to provide you with a temporary or permanent space solution.